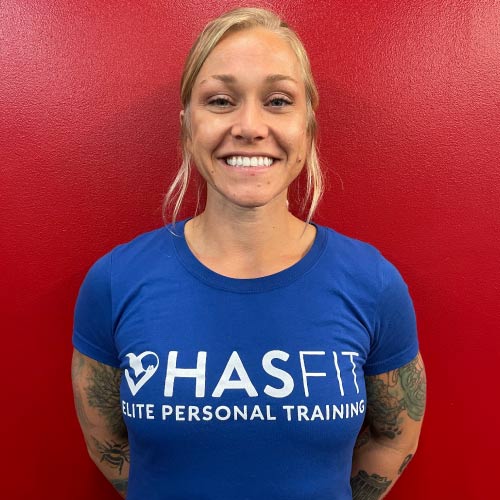 Aslyn Van Cleave arrives at HASfit with seven years of experience in the Personal Training and Coaching world. In her years as a personal trainer, Aslyn has acquired her Personal Training certification through NASM, has obtained certifications in CES (corrective fitness), PES (performance-enhancing), and Group fitness.
Aslyn has a diverse background in coaching Roller Derby, Track and Field, Cross Country, Strength and Conditioning, as well as Olympic Weight Lifting.
In her free time, Aslyn enjoys park skating and Olympic Weight Lifting–it keeps her active and feeds her competitive spirit.
Utilizing her diverse background, functional fitness, and periodization Aslyn challenges her clients to make them feel and look healthier, gain confidence, and smash their goals.
She takes great pride in celebrating what bodies can do and works hard to make each client's fitness journey an enjoyable process.