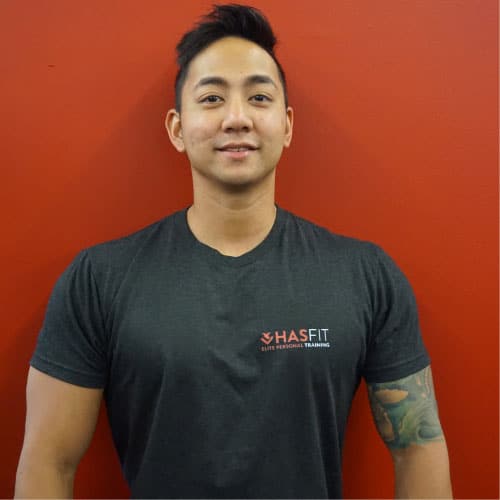 Certifications:
NCPT, TRX, Sports Nutrition
Ernesto "EJ" Lansang loves to help clients reach their full potential by guiding them through
fitness and nutritional programs. He is a competitive bodybuilder, so he definitely practices
what he preaches. He uses his extensive knowledge and expertise to educate, motivate, and
inspire his clients to become the best version of themselves.
EJ believes that all of life's challenges are opportunities for growth. One of his greatest challenges was overcoming the
loss of his father, his fitness mentor, due to cancer. This set in motion his life's mission, which is
to help others to change their lives through proper nutrition and exercise. He believes it takes
personal integrity, discipline, and dedication to stick with a healthy lifestyle and holds his clients
accountable to help develop these traits.
One of his favorite quotes is "Success doesn't happen overnight. Keep your prize and don't look back."-Erin Andrews