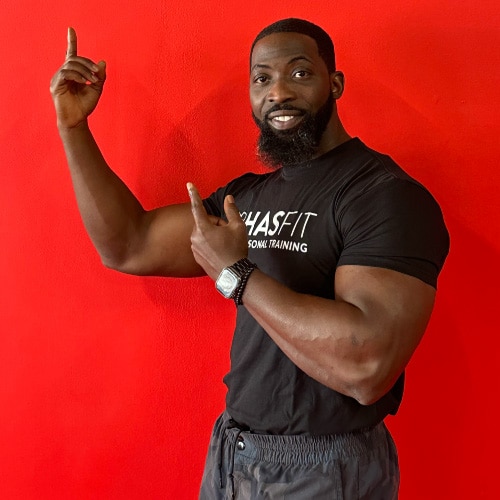 Certifications:
AAAI/IMSA
John has been in the fitness industry for 18 years. He is diverse and well-rounded in his knowledge and training techniques.
He has worked with countless clients ranging from beginners and the general population to NFL players. His specialties include weight loss, strength and conditioning, and athletic performance. He is also proficient in myofascial release and soft tissue recovery.
He uses functional fitness and other techniques to challenge his clients in cardiovascular health, muscular strength, and endurance to get results in a safe and effective manner.
John is an all-natural bodybuilding pro and a semi-pro Olympic Velodrome cyclist.
Not only does he work hand in hand with his clients, but he motivates them to become the best version of themselves not only from a physical aspect but mentally as well.