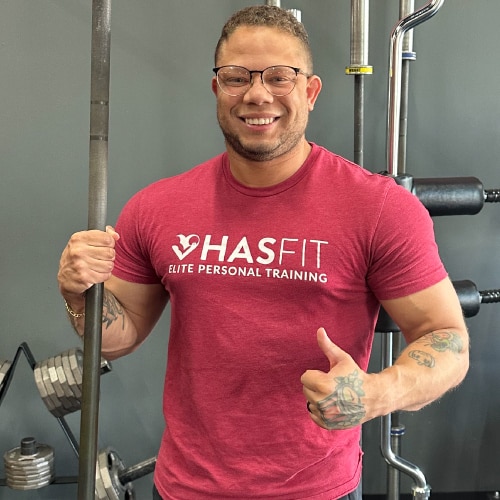 Certifications:
NASM Certified Trainer and Nutrition Specialist
Lew has a lifelong passion for health and fitness. He began his journey as a wrestler, achieving the title of All-American. After serving in the US Army as an infantryman, he pursued a degree in education and went on to study cognitive science.
Lew has 5 years experience as a personal trainer. He has trained countless MMA and BJJ competitors, diabetics, and people with movement disorders. His specialities are hypertrophy, weight loss, and functional training. In his free time, he enjoys competitive bodybuilding, training BJJ, and attending jazz shows.