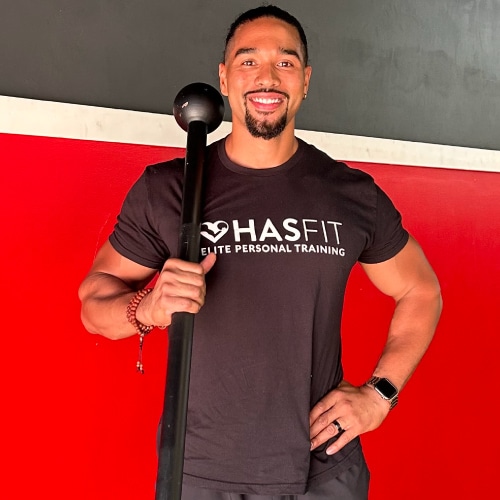 Certifications:
IFA Certified Personal Trainer
Muhammad "Mo" Roberson is an IFA Certified Personal Trainer with over 11 years of personal training experience. Mo attended Salisbury University in Salisbury, Maryland where he studied Athletic Training. In High School Mo lettered in track and basketball and more recently he was a 2x NPC Men's Physique National Qualifier.
Mo got into personal training after he was forced to take bed rest due to a low back injury working a job outside of the fitness industry over a decade ago. He decided to improve his life by shifting his focus on becoming more fit and taking his health back into his own hands.
Mo is new to the San Antonio area and is excited to have an opportunity to make connections, serve the community, and improve the health and fitness of everyone around him— even if it's just a smile! He believes that health is wealth and energy is contagious!
Mo specializes in body recomposition, weight loss, bodybuilding, and general fitness.
If you're serious about making changes to your lifestyle that will improve your fitness level and are ready to work, Mo would love to be a part of your fitness journey.