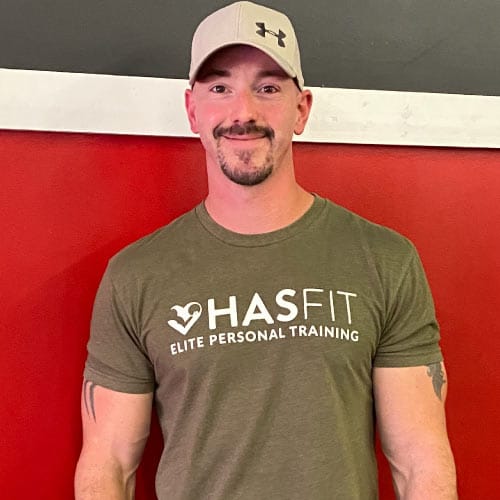 Certifications:
National Academy of Sports Medicine and International Sports Sciences Association
Ryan is certified through NASM and ISSA with multiple individual certifications and specialties. He has over 10 years' experience helping others achieve and improve upon their specific goals.
He served as an infantryman in the US Army and learned to get creative with fitness while overseas, and he uses that creativity with each client. His passion for athletic performance training has led him to pursue a master's degree with a focus on injury rehabilitation and performance enhancement, but his experience ranges from youth athletics to senior fitness and exercise therapy.
Ryan will provide a comprehensive initial assessment and continue to evaluate your progress and adjust the program accordingly. He will use his experience and education to provide motivation, accountability, and creativity that is tailored specifically to each client for each session.
Ryan's objective is to help his clients achieve their goals while eliciting the same love for fitness that he has. "Train for a purpose but enjoy the journey!"