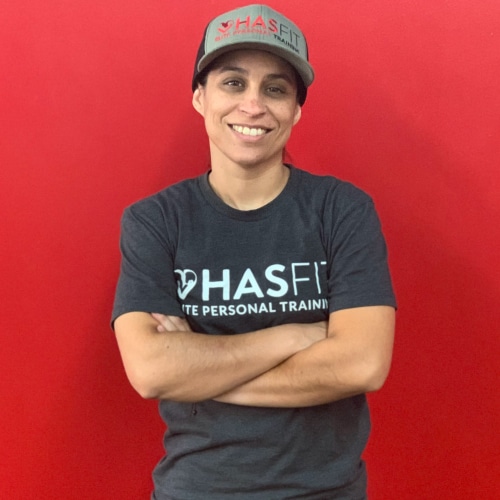 Certifications:
NASM-CPT, USAWL1 Certification
Ty has been in the fitness industry for over 8 years. She has her NASM-CPT as well as USAWL1 certification.
She moved to San Antonio to expand her horizons in the fitness industry and study Olympic Weightlifting. Prior to immersing herself in the Weightlifting community, she specialized in rehab and preventative care for back injuries/issues.
Having had spinal fusion in 2003, she is able to relate to and understand those struggling with chronic pain & discomfort in a unique way. When she began lifting weights and practicing yoga in 2014, she learned what it felt like to live pain free and made it her mission to share with others that they too could experience life without pain.
Her focus has developed from rehab and injury prevention to strength training and mobility, and is happy to work with anyone looking to get stronger and improve their quality of life.