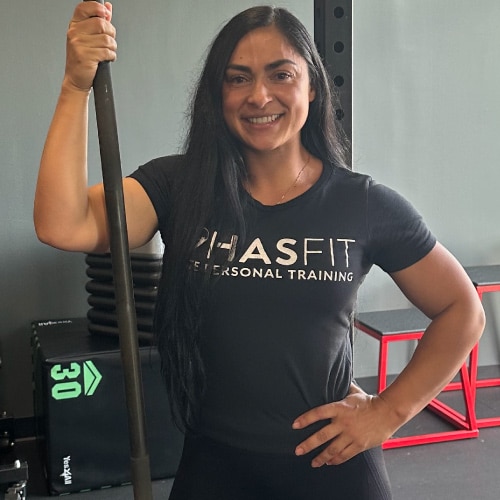 Carolina Herrera was born in Bogotá Colombia and moved to United States 10 years ago. She has been in the fitness industry for 7 years. Carolina is a certified personal trainer and certified HIIT instructor.
Carolina's professional goal is to help her clients by providing a good foundation to achieve wellness both physically and mentally. She believes one should develop a healthy lifestyle understanding that physical activity is not a luxury, but a necessity.
She specializes in strength training, conditioning development, mobility and weight loss. She is always ready to assist those who are looking to embark on their wellness journey.
Carolina loves coffee, lifting weights and spending time with her 2 children and family. She is also a competitive bodybuilder.