The best personal trainers in San Antonio, TX
Discover a professional coach who is here to provide accountability, cheer you on, and deliver real results. Get started today with a free $100 in training and you'll find out why we're the only 5-star personal trainers in San Antonio.
Maximum results, minimum time
We live and die by our results. No other personal trainers in San Antonio can provide the depth and consistency of transformations with thousands of clients that we can. Our results set such an exceptional standard that people often don't believe they are possible.
Promises are easy to make, but for anyone who is prepared to show up and follow our guidance to the letter, then these life-changing transformation results can be yours. Here are just some of the incredible results achieved by our clients across all of our San Antonio personal training gyms.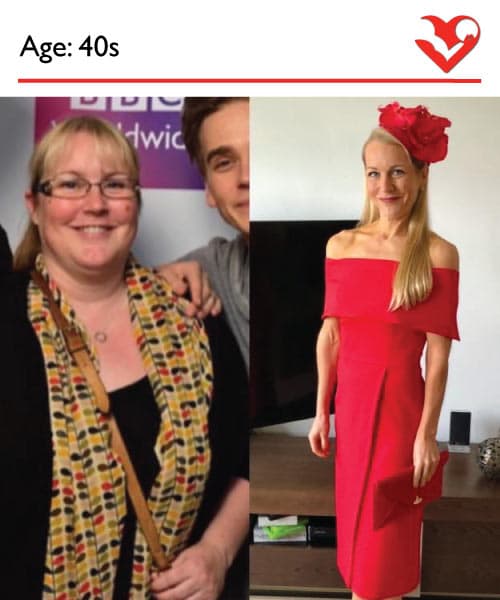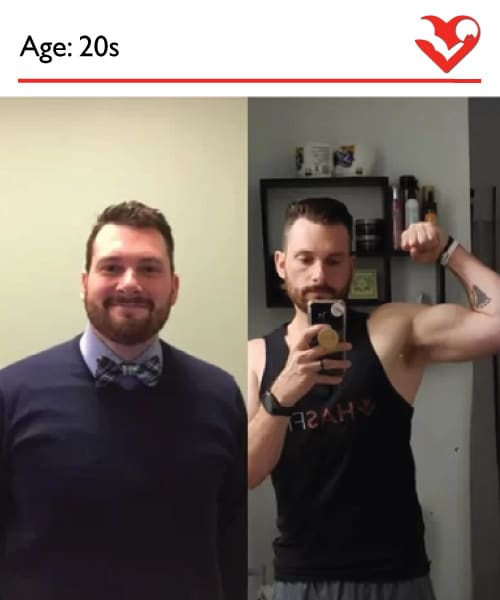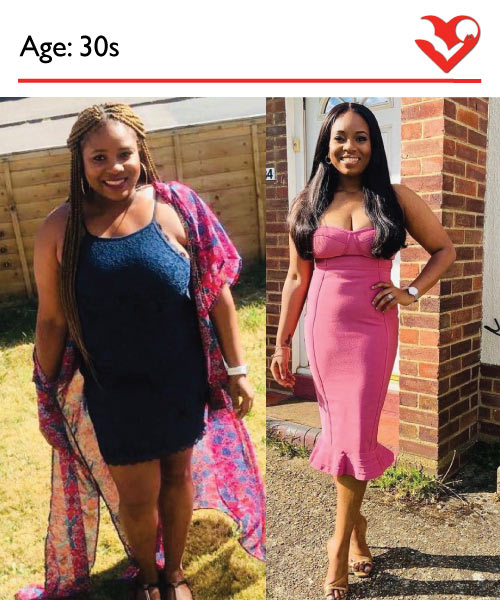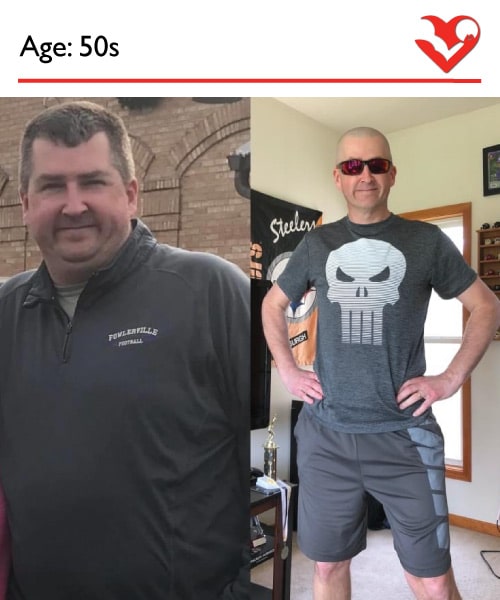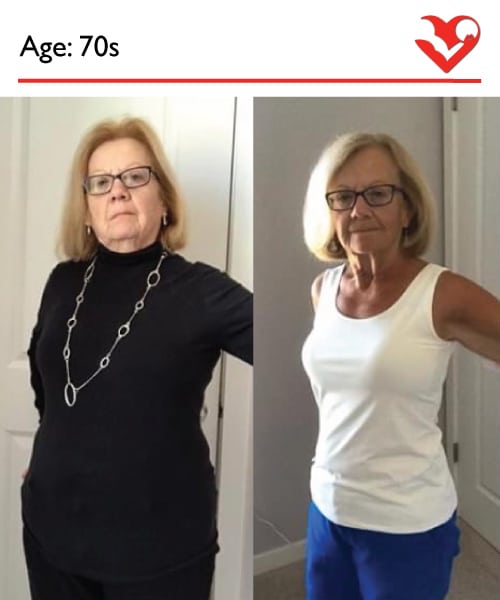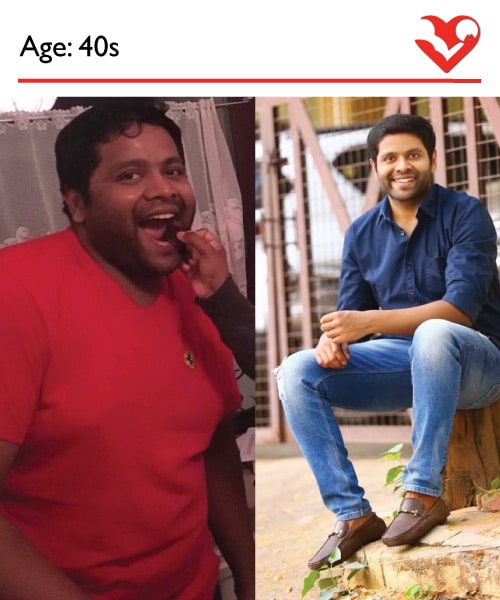 HASfit delivers the best personal training in San Antonio. We offer training in the HASfit gym, in home personal training, and even virtual sessions to meet you anywhere in the world. HASfit's program includes motivation, accountability, and a customized nutrition plan and fitness schedule; all designed to help you reach your goal in a safe, energetic, and non-intimidating atmosphere.
Every workout session is led by your experienced, certified San Antonio personal trainer and is designed to be fun, supportive and challenging, while delivering maximum results, in minimum time. Personalization is key to getting the best possible results, which is why you won't find any cookie-cutter programs here. Our exercise programs are modified to fit your goals and individual fitness level.
But don't take our word for it, check out our 5 Star Rating on Google.
Claim your free $100 in training
Motivational Coaches
Our personal trainers in San Antonio are certified professionals who will educate, motivate, and help keep you accountable. If you are new to exercise, having trouble staying motivated, or are looking to take your training to a new level, then you need a personal trainer. We learn your goals and make a plan of attack to get you the results you deserve.
Rosa Albright

FTA-CPT, FTA-Sports Nutrition

About Rosa Albright

Certified in personal training, sports nutrition, and group training. Specializes in weight loss, strength training, and flexibility. Has been in the fitness industry for six years working with men, women, adolescence, and children.

My goal is to help every client reach their personal health and fitness goals. I incorporate everything from strength training to yoga and boxing in my training. I am a mother of two wonderful teenagers. I rock climb, wake surf, snowboard, and love to work out. My name is Rosa Albright and I would love to help you reach your health and fitness potential.

Renata Madero

B.S in Kinesiology from UTSA and ASFA Certified Personal Trainer

About Renata Madero

Renata Madero was born and raised in Mexico. She decided to move to San Antonio to attend college at UTSA. Renata graduated with a B.S in Kinesiology and now has over 4 years of experience as a certified personal trainer.

Renata has worked with a large majority of the fitness population and she specializes in seniors, weight loss, functional training, and various injuries and disabilities. With her knowledge, she has been able to help many individuals to reach their goals and become a better version of themselves.

After dedicating 8 years to gymnastics in her early years, she ended up falling in love with personal training as she knew she could help and empower more people. Besides being an ASFA certified personal trainer, she is certified in Senior Mobility, Kinesiology Taping, and Integrative Nutrition Coach.

Jeff Hernandez

NASM and PFTA

About Jeff Hernandez

Born and raised in San Antonio, Texas Jeff has 11 years experience as a Certified Personal Trainer. With a specialization in weight loss, muscle build/ tone, strength training, speed, balance, core, and nutrition. Jeff has a passion for fitness, sports, basketball, and MMA. He lives by the philosophy that preparation determines tomorrow's achievements…fitness is the cornerstone to overall health and wellness and that getting fit is the first step to a new and healthy lifestyle. Jeff is certified through NASA and PFTA.

Tianna Prince

NASM-CPT, USAWL1 Certification

About Tianna Prince

Ty has been in the fitness industry for over 8 years. She has her NASM-CPT as well as USAWL1 certification.

She moved to San Antonio to expand her horizons in the fitness industry and study Olympic Weightlifting. Prior to immersing herself in the Weightlifting community, she specialized in rehab and preventative care for back injuries/issues.

Having had spinal fusion in 2003, she is able to relate to and understand those struggling with chronic pain & discomfort in a unique way. When she began lifting weights and practicing yoga in 2014, she learned what it felt like to live pain free and made it her mission to share with others that they too could experience life without pain.

Her focus has developed from rehab and injury prevention to strength training and mobility, and is happy to work with anyone looking to get stronger and improve their quality of life.

Aslyn Van Cleave

NASM

About Aslyn Van Cleave

Aslyn Van Cleave arrives at HASfit with seven years of experience in the Personal Training and Coaching world. In her years as a personal trainer, Aslyn has acquired her Personal Training certification through NASM, has obtained certifications in CES (corrective fitness), PES (performance-enhancing), and Group fitness.

Aslyn has a diverse background in coaching Roller Derby, Track and Field, Cross Country, Strength and Conditioning, as well as Olympic Weight Lifting.

In her free time, Aslyn enjoys park skating and Olympic Weight Lifting–it keeps her active and feeds her competitive spirit.

Utilizing her diverse background, functional fitness, and periodization Aslyn challenges her clients to make them feel and look healthier, gain confidence, and smash their goals.

She takes great pride in celebrating what bodies can do and works hard to make each client's fitness journey an enjoyable process.

Beejay Brooks

NASM and the Athletic Performance Lab

About Beejay Brooks

Beejay Brooks was born in Galveston Texas and raised in Houston/Katy Texas. He's a Personal Trainer and Sport Specific Trainer certified by NASM and the Athletic Performance Lab. Growing up, Beejay was always an elite athlete. After being selected to play in the FBU All-American Bowl Game, competing for 3 state championships, twice as a running back and again as a defensive captain, he went on to play college football at Augustana College.

After finishing his Athletic career, he found a passion for fitness and leading others to reach their goal while working at the Athletic Performance Lab. While working on bodybuilding and Personal Training with various age groups, he also worked with athletes who are now in the NFL as well as the NCAA. Beejay is an excited and enthusiastic Trainer who is ready to help you reach your fitness goals, or make you the best athlete you can be!

Briahna Wells

NASM, CES, & FNS

About Briahna Wells

Briahna's passion for fitness and nutrition was ignited and 2016 when she herself was overweight at 180 pounds and desperate for a change. With zero knowledge of how to start, two young children, and a full-time position as a dental assistant she was relentless in her journey towards total transformation. After discovering for herself the benefits that exercise and change in food habits brought her she quickly abandoned her career and set a new path to help spread awareness and guide others towards freedom from within…

She holds Certifications with NASM CES & FNS and more to come. "It's almost unbelievable what our bodies a capable of" She loves to talk about food and she will gently whoop you into the best shape possible so you can live your best life.

Zach Meacham

National Academy of Sports Medicine

About Zach Meacham

Zach has been deeply invested in fitness for over 5 years. Being overweight growing up, his fitness journey began in high school, where he decided to make a change and began playing sports. After obtaining a wealth of knowledge in the strength and conditioning field Zach decided he wanted to empower others to reach their physical fitness goals. He completed his personal training certification through the National Academy of Sports Medicine and is currently continuing his education towards a degree in nutrition. Zach specializes in general weight loss, weightlifting, and olympic lifts and will definitely help you reach your fitness goals!

Nathaniel Espinoza

Bachelors in Kinesiology (concentration in physical therapy) - Texas A&M San Antonio, American College of Sports Medicine, CPT

About Nathaniel Espinoza

Nathaniel Espinoza has been a certified personal trainer since 2017, and has received his B.S in Kinesiology from Texas A&M San Antonio.

He has worked with a large majority of the fitness population and has observed at many physical therapy clinics. For three years he worked as a physical therapy technician in direct communication with Doctors of Physical Therapy to help injured populations and bring them back to their sport, or to become independent in their own lives again. With a phased method to strength and conditioning and a large knowledge of corrective exercise,

Nathaniel has given success and results to many individuals throughout his career that have struggled with weight loss and pain. His focused and understanding approach has built strong relationships with clients that help when coaching and training through difficult times in life, and in the gym.

Zachary Tagle

Kinesiology at Del Mar college and PFTA of Austin, Texas

About Zachary Tagle

Zachary Tagle hails from corpus Christi Texas and has over 15 years of experience as a certified personal trainer. He has appeared in multiple news publications as a fitness expert, and was named on a top 5 list of Instagram fitness personalities to follow by the San Antonio Current. Zachary has been ranked as a top 20 busiest trainer for one of the world's biggest fitness corporations over 5 times in his career. He studied Kinesiology at Del Mar college and attended PFTA of Austin Texas for personal training. He specializes in nutrition, general fitness, corrective exercise, functional training, weight loss, and sports performance training. Currently Zachary is a 3 time nationally qualified NPC bodybuilder, Zachary believes that if you can dream it then you can achieve it.

Tyler Spiece

Kinesiology degree from the University of Central Missouri, International Sports Science Association Certification, National Strength and Conditioning Association's Certified Strength, and Conditioning Specialist Certification

About Tyler Spiece

Tyler Spiece has been in the fitness industry for over 10 years. His fitness journey began in high school where he was a competitive powerlifter and athlete. He earned a Kinesiology degree from the University of Central Missouri, completed his International Sports Science Association training certification, and his National Strength and Conditioning Association's Certified Strength and Conditioning Specialist certification. Tyler specializes in general fat loss, rapid physique transformation, sports performance, injury rehabilitation and prevention, corrective exercise, senior fitness, and functional training. He has a wide range of clients from youth athletes and soccer Moms' to senior citizens and disabled clients and he's always ready for the next challenge.

Jacob Murillo

Kinesiology Degree and Multiple Certifications

About Jacob Murillo

Jacob Murillo has been in the fitness industry for over 6 years. He holds 4 personal training certifications and a Kinesiology degree. Jacob is proficient in all training styles and specializes in weight loss, functional training and corrective exercise. He has also interned under a chiropractor and a physical therapist before starting his personal training career. This invaluable experience along with his education and passion for helping others are just a few attributes that make him an elite personal trainer.

Grant Sheeran

NASM

About Grant Sheeran

Grant Sheeran has been involved in the fitness industry for 4 years. With a fitness family background he has grown up knowing exercise and eating healthy is a lifestyle and not just a quick fix! Starting at a young age, he was involved in sports such as basketball, football, and baseball so he knows what it takes to be ready for game time. His passion is to help others see the importance of moving their bodies every day. He will help you take that first step towards your fitness goals and wants to create new ones for you along the way.

He has learned over the years to help others build muscle, lose weight, get in shape, and strives for his clients to overall be in a healthier state of mind mentally and physically. Grant is certified through NASM and has a specialization in weight loss but can adapt to any goal you might have!

Zack Koeppe

NASM-CPT

About Zack Koeppe

Zack's fitness journey started in 2016 when he made the decision to start exercising again and get back into shape. He lost 80 pounds by educating himself on weight loss and proper nutrition and completely changed his life.

After transforming himself, he made the decision to help others do the same and became a personal trainer. Zack's specializes in weight loss, general fitness, and strength training.

He takes pride in his work and motivates and holds his clients accountable so they reach their goals in a safe and effective manner.

Zack has a true passion for fitness and is always ready for the next challenge.

Marsalis Watkins

ISAA

About Marsalis Watkins

Marsalis started his personal training journey as a teenager helping friends, family, and teammates reach their fitness goals.

This inspired him to become a personal trainer so he could make a career out of helping others do the same. He specializes in weight loss, strength, and building muscle and trains a wide variety of clients from youth athletes, seniors, and everywhere in between.

He also is a competitive and nationally qualified powerlifter. Marsalis is always focusing on improving his skills and continues his education by training with world class athletes and attending seminars and mentorship programs.

His training motto is if you can believe it, you can achieve it and is passionate about getting his clients the results they are looking for.

John Jackson

AAAI/IMSA

About John Jackson

John has been in the fitness industry for 18 years. He is diverse and well-rounded in his knowledge and training techniques.

He has worked with countless clients ranging from beginners and the general population to NFL players. His specialties include weight loss, strength and conditioning, and athletic performance. He is also proficient in myofascial release and soft tissue recovery.

He uses functional fitness and other techniques to challenge his clients in cardiovascular health, muscular strength, and endurance to get results in a safe and effective manner.

John is an all-natural bodybuilding pro and a semi-pro Olympic Velodrome cyclist.

Not only does he work hand in hand with his clients, but he motivates them to become the best version of themselves not only from a physical aspect but mentally as well.
11023

Pounds Shredded
1750

Inches Dropped
2731

Meals Logged
55147

Weight Lifted