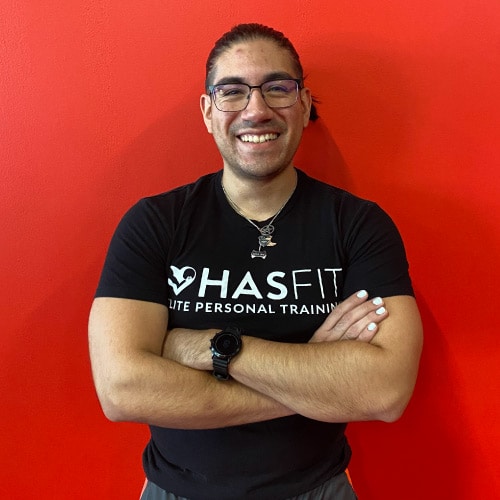 Certifications:
Bachelors in Kinesiology (concentration in physical therapy) - Texas A&M San Antonio, American College of Sports Medicine, CPT
Nathaniel Espinoza has been a certified personal trainer since 2017, and has received his B.S in Kinesiology from Texas A&M San Antonio.
He has worked with a large majority of the fitness population and has observed at many physical therapy clinics. For three years he worked as a physical therapy technician in direct communication with Doctors of Physical Therapy to help injured populations and bring them back to their sport, or to become independent in their own lives again. With a phased method to strength and conditioning and a large knowledge of corrective exercise,
Nathaniel has given success and results to many individuals throughout his career that have struggled with weight loss and pain. His focused and understanding approach has built strong relationships with clients that help when coaching and training through difficult times in life, and in the gym.