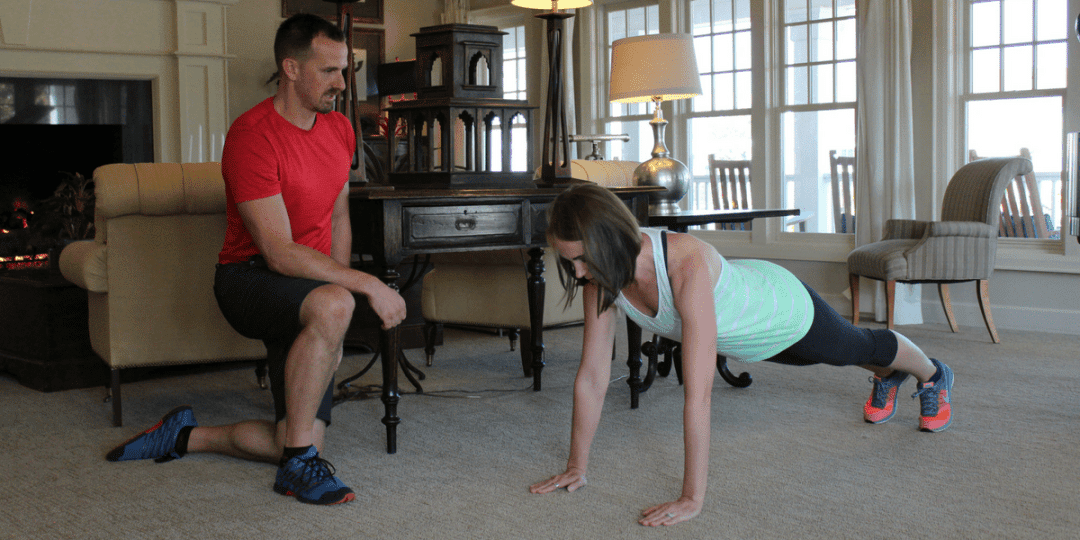 HASfit is proud to offer our world-renown personal training services in your home, place of work, and anywhere else you need us in the city of San Antonio.
We understand just how valuable and limited your time is which is why we deliver efficient, results-driven workouts anywhere you are. Our in-home personal trainers in San Antonio have been fully vetted, so you can feel comfortable inviting them into your home.
5 star rated
But don't just take our word for it, read our Google Reviews to learn why we have a 5 star rating with over 100 reviews!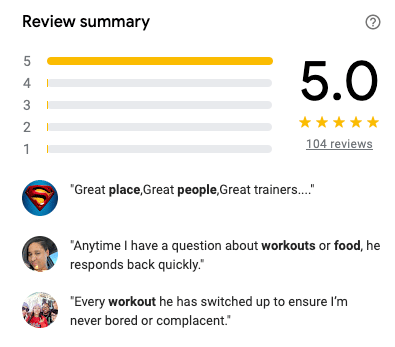 Fitness at your convenience
Say good-bye to your old excuses. Our friendly, certified trainers will show up when and where you need them with all of the equipment to get you maximum results in minimum time. HASfit's customized programs include a combination of science-backed exercise and nutrition protocols to ensure you not only meet your goals, but surpass them.
We're so confident you'll love our service that we're willing to give you $100 in free training!
Claim Your $100 in FREE Personal Training Now
Here's what our clients have to say…
How it works
– We'll start by matching you with a trainer that meets your needs, goals, and personality.
– Then we'll set up a time that's convenient for you.
– During your first (no commitment) session, we'll perform a physical assessment and plan out your goals.
– Our certified trainer will design a customized exercise and nutrition program based on your schedule, fitness level, and goals.
– Your new trainer will bring all of the equipment required to each workout
– They'll help to hold you accountable and motivated as you work towards your goal.
– HASfit trainers will change up your workouts regularly to keep it fun and new.
Motivational Coaches
Our personal trainers in San Antonio are certified professionals who will educate, motivate, and help keep you accountable. If you are new to exercise, having trouble staying motivated, or are looking to take your training to a new level, then you need a personal trainer. We learn your goals and make a plan of attack to get you the results you deserve.
Rosa A.

FTA-CPT, FTA-Sports Nutrition

About Rosa A.

Certified in personal training, sports nutrition, and group training. Specializes in weight loss, strength training, and flexibility. Has been in the fitness industry for six years working with men, women, adolescence, and children.

My goal is to help every client reach their personal health and fitness goals. I incorporate everything from strength training to yoga and boxing in my training. I am a mother of two wonderful teenagers. I rock climb, wake surf, snowboard, and love to work out. My name is Rosa Albright and I would love to help you reach your health and fitness potential.

Jeff H.

NASM and PFTA

About Jeff H.

Born and raised in San Antonio, Texas Jeff has 11 years experience as a Certified Personal Trainer. With a specialization in weight loss, muscle build/ tone, strength training, speed, balance, core, and nutrition. Jeff has a passion for fitness, sports, basketball, and MMA. He lives by the philosophy that preparation determines tomorrow's achievements…fitness is the cornerstone to overall health and wellness and that getting fit is the first step to a new and healthy lifestyle. Jeff is certified through NASA and PFTA.

Beejay B.

NASM and the Athletic Performance Lab

About Beejay B.

Beejay Brooks was born in Galveston Texas and raised in Houston/Katy Texas. He's a Personal Trainer and Sport Specific Trainer certified by NASM and the Athletic Performance Lab. Growing up, Beejay was always an elite athlete. After being selected to play in the FBU All-American Bowl Game, competing for 3 state championships, twice as a running back and again as a defensive captain, he went on to play college football at Augustana College.

After finishing his Athletic career, he found a passion for fitness and leading others to reach their goal while working at the Athletic Performance Lab. While working on bodybuilding and Personal Training with various age groups, he also worked with athletes who are now in the NFL as well as the NCAA. Beejay is an excited and enthusiastic Trainer who is ready to help you reach your fitness goals, or make you the best athlete you can be!

Zach M.

National Academy of Sports Medicine

About Zach M.

Zach has been deeply invested in fitness for over 5 years. Being overweight growing up, his fitness journey began in high school, where he decided to make a change and began playing sports. After obtaining a wealth of knowledge in the strength and conditioning field Zach decided he wanted to empower others to reach their physical fitness goals. He completed his personal training certification through the National Academy of Sports Medicine and is currently continuing his education towards a degree in nutrition. Zach specializes in general weight loss, weightlifting, and olympic lifts and will definitely help you reach your fitness goals!
Our Location
HASfit Personal Training
8507 McCullough Ave C33
San Antonio, TX 78216
Available By Appointment
Monday to Friday 5:00am to 10:00pm Saturday 8:00am to 4:00pm