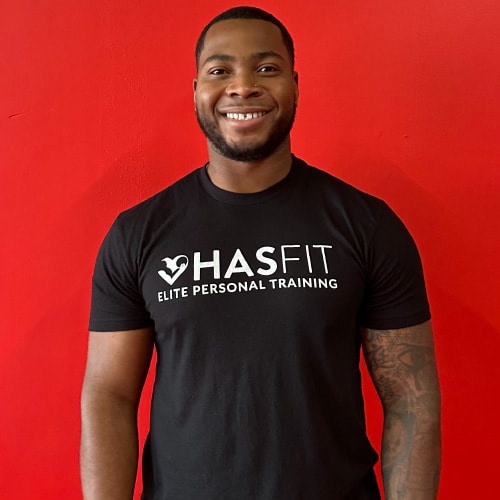 Marsalis started his personal training journey as a teenager helping friends, family, and teammates reach their fitness goals.
This inspired him to become a personal trainer so he could make a career out of helping others do the same. He specializes in weight loss, strength, and building muscle and trains a wide variety of clients from youth athletes, seniors, and everywhere in between.
He also is a competitive and nationally qualified powerlifter. Marsalis is always focusing on improving his skills and continues his education by training with world class athletes and attending seminars and mentorship programs.
His training motto is if you can believe it, you can achieve it and is passionate about getting his clients the results they are looking for.